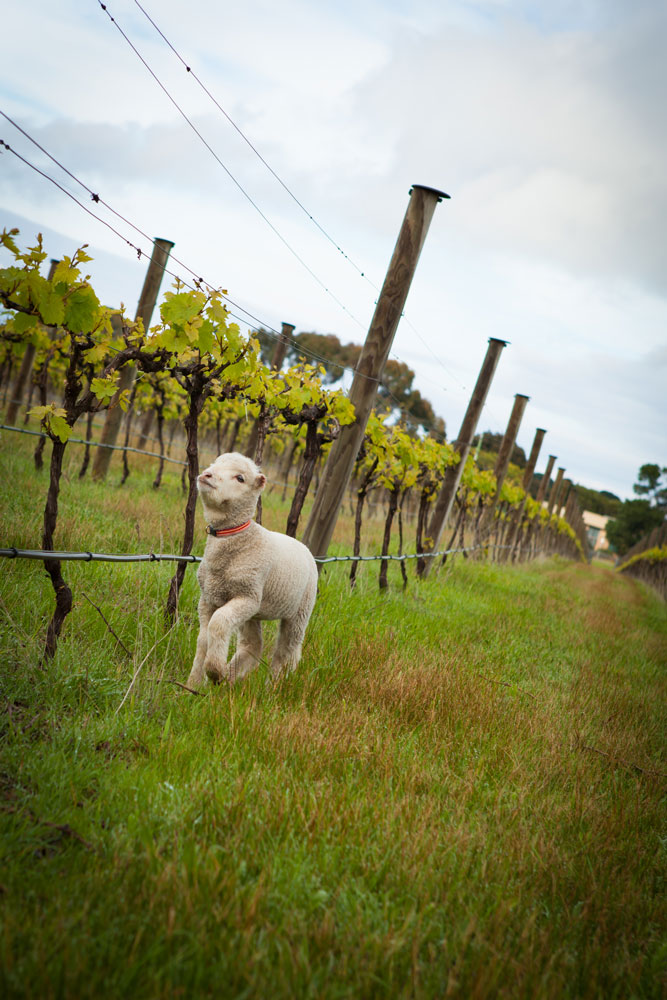 All wines are made onsite in our small hands-on facility. We also make wine for some of the other vineyards in the area. We are very passionate about our wine and enjoy the closeness to our produce that being a small winery gives us.
Banks Road Vineyard is a family-run, small production winery based in the beautiful Bellarine Peninsula in Victoria. William and Avanelle Derham established the vineyard in 2002, planting first 5 acres of Pinot Noir and Chardonnay then expanding to Pinot Gris, Sauvignon Blanc and Shiraz.
Will's winemaking philosophy of minimalist intervention from the low yielding vineyard encourages high natural acidity and sugar levels, resulting in well-structured, elegant wines made with passion. All Banks Road wines are made on site, so from grape to bottle to tasting counter the estate wines travel only 400 metres!
Enjoy all the current release Banks Road vintages in the relaxed setting of the Banks Road Cellar Door & Cafe. Banks Road wines are also available in local restaurants and selected restaurants throughout Melbourne and the rest of Australia.
Owners
William and Avanelle Derham
Viticulturist
William Derham
Brands
Banks Road Range
- Sauvignon Blanc
- Pinot Grigio
- Pinot Gris
- Riesling
- Chardonnay
- Rose
- Pinot Noir
- Shiraz
Growers Range:
- Sangiovese
- Cabernet Sauvignon
- Shiraz
Yarram Creek Range
- Sauvignon Blanc
- Pinot Noir
- Malbec Merlot
- Merlot

Red Varietals
Cabernet Sauvignon
Merlot
Pinot Noir
Sangiovese
Shiraz
White Varietals
Chardonnay
Pinot Grigio
Pinot Gris
Riesling
Sauvignon Blanc